OMNI combines the power of earth's strongest natural oxidizer; hydrogen peroxide and hydroxyl radicals for an unparalleled Advanced Oxidation Process. The patent pending process works best in cold environments and leaves no harmful by-products behind. OMNI's laundry products are designed specifically to perform in cold environments.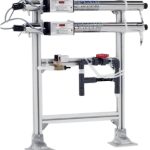 The LUX Hydroxyl System with our biodegradable chemicals are unique in their technology, working with standard commercial washing equipment to naturally super charge the water, detergents and other cleaning products prior to injection, providing optimal operational results.
The best part of the new advanced chemistry is that it works in cooler temperatures to reduce energy consumption, providing a significant savings to the customer on day one, while still outperforming the market in terms of cleanliness. Earth friendly and completely biodegradable, the products perform as well or better than alternative products and are designed to save money, time and storage space, as well as environmental resources.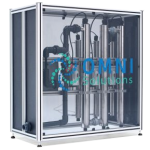 OMNI Solutions' Smart Ultraviolet Light Advanced Oxidation System (SULAOS) has revolutionized the laundry disinfection process. SULAOS dissolves organic materials from water through an enhanced oxidation process for Tunnel Washers.
Using a combination of methods involving Ultraviolet (UV) Light, the system produces potent oxidizers, including hydroxyl radicals which react with organic contaminants, destroying them in the treated water.
SULAOS employs state-of-the-art water reuse technology to deliver significant water and energy savings. OMNI Solutions' unique system potentially reduces dry times by optimizing textile temperatures before drying.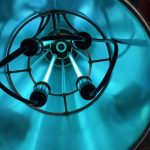 Protect your business, your patients, residents and guests with OMNI Solutions effective LUMARS program. Our programs and equipment will give you confidence that your water systems are secure from pathogens like Legionella and in compliance with best practices and legal requirements.  More...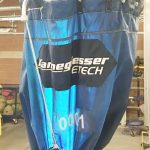 The normal bag cleaning process is time consuming, laborious, and not very cost effective. The Bag Zapper is automated and integrated into your rail system, cleaning bags after every use. No downtime, no labor involved, and a mere fraction of what the typical bag cleaning process costs.   More...
Energy reduction
Reduce hot water by 85%
Reduce natural gas by 55%
Reduce water consumption by 20%
Reduce electricity by 5%
Extended linen life by 20% or more
Better Efficiency in the facility
Kill bacteria, viruses and superbugs better than hot water